April 14, 2020
City Receives Prestigious Governor's Community Achievement Award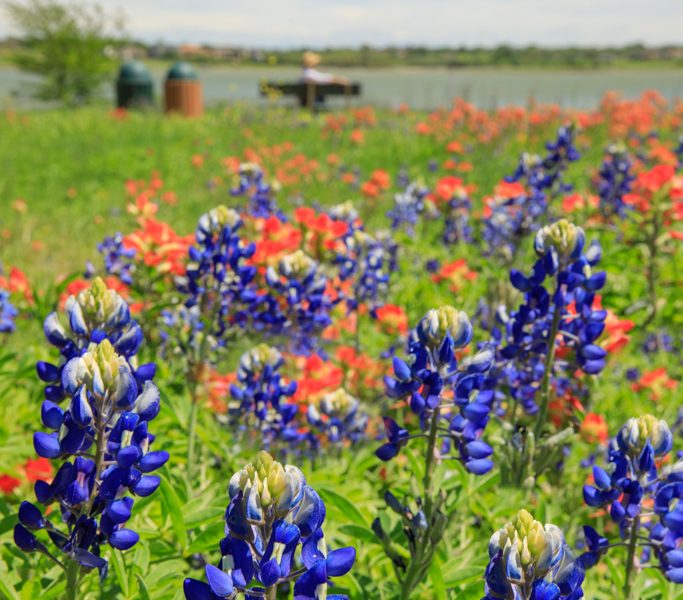 Keep Texas Beautiful (KTB) has recognized the City of The Colony as one of 10 winners of the 2020 Governor's Community Achievement Awards (GCAA) for outstanding community improvement.
Keep Texas Beautiful, in partnership with the Texas Department of Transportation (TxDOT), has awarded the GCAA to Texas communities for more than 50 years. This year, the 10 winning communities will share $2 million in landscape funding from TxDOT. The Colony will receive $250,000 for one or more landscaping project along TxDOT roadways.
The award is one of the most coveted, annual environmental and community improvement honors in Texas. A community's environmental program is judged by a group of diverse, multi-sector judges on achievements in seven environmental and community improvement areas: public awareness and outreach; environmental education; beautification and community improvement; litter prevention and cleanup; solid waste management; litter law; and illegal dumping enforcement.
The Colony's environmental programs and outreach include, but are not limited to:
"The City of The Colony is extremely proud to receive this award," Mayor Joe McCourry said. "It is reflective of the relentless efforts by both our residents and city staff to promote beautification and green-living in our community year after year. We look forward to applying this grant toward further beautification of our community."
The GCAA program has recognized outstanding communities since 1969, with TxDOT providing landscaping award funding since 1985. The Colony will receive its award at the GCAA Gala on Tuesday, Sept. 29, in Houston during KTB's annual conference. Other winning communities include South Padre Island, Weston Lakes, Lago Vista, Levelland, White Settlement, Alvin, Harlingen, Tyler, and Grand Prairie. To learn more about GCAA and this year's winners, visit ktb.org/gcaa.
Recent Articles
Categories
Archives