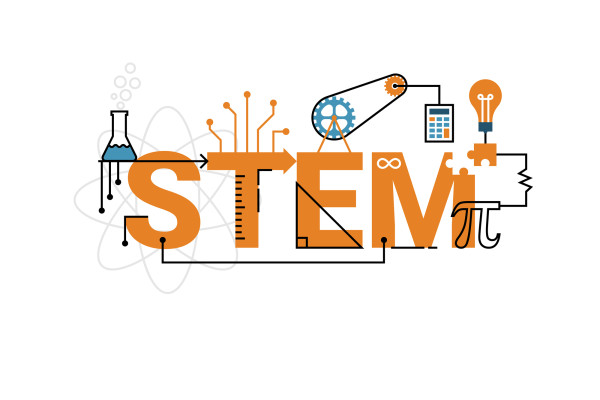 Prestwick STEM Academy, located on-site at The Tribute community, has earned its National Certificate for STEM Education through the National Institute for STEM Education (NISE.) This makes Prestwick the second nationally STEM certified campus at Little Elm ISD. It was announced in late April Hackberry Elementary earned its STEM certification.
Christine Gibson, Prestwick principal, said achieving the certification was not only an exceptional honor, but a large action step toward the campus goal made two years ago to become a nationally recognized STEM campus. "This is important because we have taken the time to not only say we love STEM, but to ensure we're diving into nationally established standards for STEM education," said Gibson. "This goes beyond a campus name, we now have the gold standard for STEM to continue to build a generation of critical thinkers, collaborators, and creators who can enter any life path equipped to be successful.
Prestwick will transition to a K-5 campus this upcoming school year and be renamed Prestwick Elementary. Lowell H. Strike Middle School will be home to 6-8 grade students in the fall.
Prestwick is the ninth campus in the Dallas Ft. Worth area to earn a national STEM certification through NISE.
The NCSE recognizes individual school campuses for their commitment to, and growth in, teachers' implementation of 21st Century and STEM strategies. Evolving from STEM professional development and curriculum created at Rice University, NISE STEM certificates integrate the most recent research and best practices in STEM, 21st Century Learning, and professional development.
Prestwick has eight nationally STEM certified teachers: Jayca Bounkhong (kindergarten), Caren Graves (first grade), Jessica Denton (first grade), Liz Barriero (second grade), Jennifer Franks (second grade), Jennifer Tuffs (third grade), Andrea Diaz (third grade), and Rachel Grones (fifth grade). Latrice Garner (second grade) is still in progress to complete her certification.
"These teachers had to complete 38 indicators individually to reflect upon their teaching," said Jennifer Bernabo, Science coordinator for Little Elm ISD. "They also had to find ways to help increase their instruction to be more student-focused, cross-curricular, increase rigor and relevance, and integrate science and engineering practices into the classroom."
Prestwick began the certification process in mid-December 2019 and completed a robust training while meeting as a STEM leadership team to review and conduct action research on their campus. The STEM Team conducted a needs assessment, created action steps and plans to integrate STEM into curriculum and instruction, and to build in comprehensive STEM professional development to monitor and adjust Prestwick's STEM action plan. The STEM Leadership team had to complete 27 action steps in order to complete their certification.
"Our students will be engaged in daily activities to build STEM literacy and a love for learning. We are moving toward building future-ready students in Little Elm ISD. Current statistics state that STEM careers are drastically on the rise and we have a duty to empower students to the vast possibilities," said Gibson.
Dr. Cyndy Mika, assistant superintendent for Curriculum and Learning, said these campus certifications will eventually benefit all of our campuses as the District continues to implement STEM education across the District. "This certification is important to the District as it shows a commitment from two of our campuses above and beyond the District expectation for STEM implementation at the elementary level. It is our hope that in future years, all of our elementary campuses will complete the necessary requirements to become a NISE STEM Certified campus," said Mika.
Recent Articles
Categories
Archives