December 1, 2014
Local links: Hang 18? Golfers Will Ride the Wave at Old American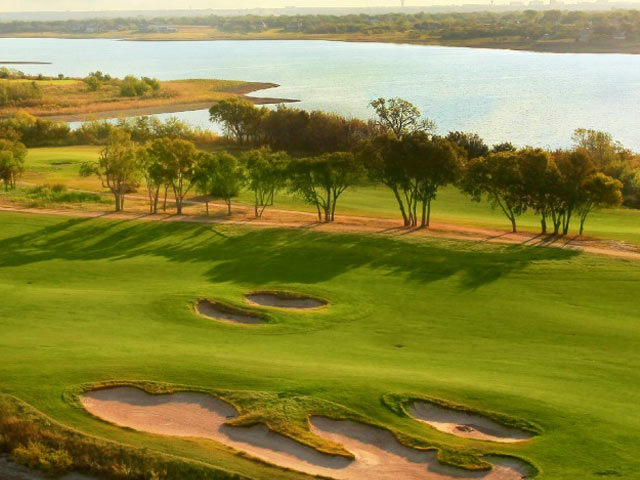 By the middle of May, golfers will be surfing on the shores of Lake Lewisville. It has nothing to do with the rising lake levels.
Old American Golf Club in The Colony will become the first course in North Texas to unveil the Golfboard, a motorized, oversized skateboard for golfers. The company's slogan is "Surf the Earth."
The course has ordered four Golfboards from the Oregon-based company. The boards will be available on a first-come, first-served basis for $25, according to Old American general manager Mike McCabe. He became interested in the vehicle in 2014 when it was named the best new product at the PGA Merchandise Show.
"I think it's a pretty sweet way to enjoy the game," said McCabe, who added that he doesn't envision the one-rider board as a replacement for his fleet of carts.
The bag attaches to a handle on the front of the board. The throttle is in the handle. The motors on the front and back wheels are powered by a lithium battery. It has an average speed of 9.5 mph and has less impact on the turf than a standard cart.
Turns are made by leaning, much like how one would maneuver on a skateboard, snowboard or surfboard. In fact, surfing legend Laird Hamilton was involved in the development of the board.
"The existing golfer who rides is 60 and over," said Luke Stava, Golfboard's vice president for sales. "Our goal is to change that to attract a younger player to the game.
"It's highly addictive. I can't ride a golf cart again."
By: Mark Kazkiwski
mkazlowski@dallasnews.com
Recent Articles
Categories
Archives