May 2, 2023
Matthews Southwest Continues Scholarships for Little Elm Top Ten Seniors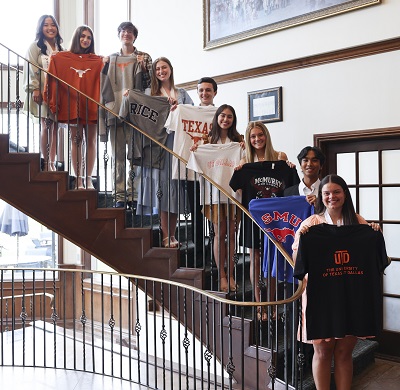 LITTLE ELM, Texas – Matthews Southwest, the developer behind The Tribute Lakeside Golf and Resort community, located within Little Elm ISD, announced its 11th annual scholarship awards to Little Elm High School's Top Ten seniors at a recent awards luncheon. Each senior was awarded with a $500 scholarship for their higher education.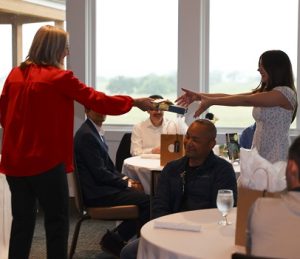 "This scholarship was created over 10 years ago to support exceptional students who have demonstrated a commitment to learning and we are excited to help them reach their educational goals," said Jack Matthews, president of Matthews Southwest.
The scholarship recipients, in Top Ten order, are:
Valedictorian: Gigi Nguyen – attending Boudoin College
Salutatorian: Hannah Woodward – attending University of Texas
Landon Roper – attending University of Texas
Summer Orr – attending Rice University
Anthony Florentino – attending University of Texas
Noel Henry – attending Texas A&M University
Gabriela Vasconcelos – attending University of Texas Dallas
Kaylee Worth – attending McMurry University
Kevin Sumpon – attending Southern Methodist University
Cadence Hernandez – attending University of Texas Dallas
Each of the Top Ten students introduced a teacher who had played a pivotal role during their time at Little Elm ISD. Parents gave emotional speeches as they reminisced about the successes and character of their graduate.
Mr. Ray Borden, Little Elm High School Principal, emceed the awards luncheon.
Recent Articles
Categories
Archives