November 30, 2018
Silver Award Winners Announced for National Sales and Marketing Awards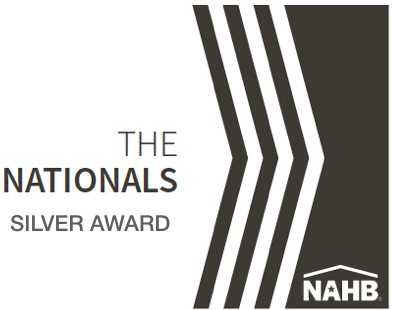 NAHB's National Sales and Marketing Council (NSMC) has announced Silver Award Winners for The Nationals new home sales and marketing awards. Home builders, developers, associates and consultants.
The Tribute Lakeside Golf & Resort Community received Silver Award honors for Lifestyle Director of the Year and Best Realtor Program.
The Lifestyle Director of the Year category recognizes professionals who are curating activities and programming lifestyle events for a new home community. The Tribute Lifestyle Director, Alexandra Sievers, is one of five national finalists. The Best Realtor Program category recognizes developer or builder marketing efforts to engage local Realtors.
The Nationals salutes and honors the best in the building industry for their determination, integrity, creativity and endurance.
Silver Award Winners are the top vote recipients in each category and are the finalists for the Gold Award. Gold Awards in each category will be presented as part of the International Builders' Show, the awards ceremony on February 19, 2019 at Caesars Palace Las Vegas  and is expected to draw more than 1,000 attendees.
"The Nationals are the most prestigious awards of their kind, setting the benchmark for innovations in new home design, marketing and sales," said Kelly Fink, chairperson of the Nationals. "NAHB's commitment to recognizing originality, imagination and success has been exemplified by its award winners since the competition's inception."
Started in 1982 as the Institute of Residential Marketing, The Nationals award program continues to recognize superior new home sales and marketing achievements.
With 61 categories across various disciplines of the new home industry, the awards honor excellence in product and community design, advertising, marketing and sales achievements by individuals and sales teams.
During a three-day judging process, a panel of 7 industry professionals from across the country determined the Silver and Gold award winners from a field of nearly 1,300 entries.
The Nationals are co-sponsored by Wells Fargo Home Mortgage.
To view silver award winners or to order tickets to the event, visit http://www.thenationals.com
For more information, e-mail Lisa Parrish, or call at 800-658-2751 or 909-987-2758.
Recent Articles
Categories
Archives