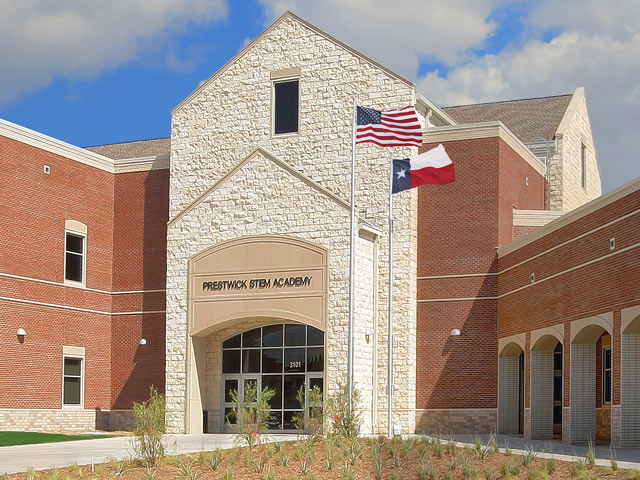 Little Elm ISD's Prestwick STEM Academy, located on-site at The Tribute, was recently recognized with the Stars of Distinction award by the Texas Association of School Administrators and Texas Association of School Boards for the planning and value of the school's design.
The award was determined by the TASA/TASB Exhibit of School Architecture Juries, the Texas Society of Architects, and the Council of Educational Facility Planners International. Designs of the Little Elm school and others recognized with the award and the Caudill Class recognition — which is the highest honor bestowed by TASA and TASB for the planning and design of Texas public education facilities — will be displayed Oct. 2-4 in the Exhibit of School Architecture at the TASA/TASB Convention in Austin.
The Prestwick STEM Academy was designed by Dallas-based firm Stantec.
Recent Articles
Categories
Archives