June 15, 2014
The Old American Golf Club Announces Nick Baker As Executive Chef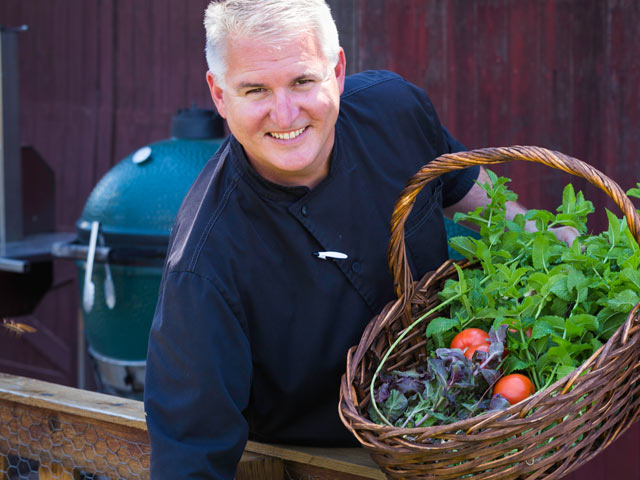 (THE COLONY, Tex.) – The Old American Golf Club – designed by Tripp Davis and PGA TOUR star Justin Leonard – announces Nick Baker as the new executive chef for its Old American Grill in The Carriage House clubhouse.
Baker comes to Old American from The Great Wolf Lodge where he was executive chef. Previously he was Bridlewood Golf Club's executive chef for 12 years, personal chef for the President of Mitsubishi North America, and worked for several years in New York for the Rockefeller family and Roosevelt Property. He graduated with honors from the Culinary Institute of America (New York).
Old American Grill features all fresh, local produce and meats sourced by the chef. The menu includes revolving items based on member and guest feedback and boasts innovative creations fusing Southwestern, Texas and Americana cuisine.
"We're honored to have a chef with Nick's expertise and talent," says Mike McCabe, general manager. "While we're known as one of the best golf courses in Texas, he'll take our food and beverage experience to the next level."
Old American Golf Club's The Carriage House, serves as its bar and grill, check-in location and social venue for golfers. The Carriage House blends territorial design and modern amenities to create a comfortable, welcoming atmosphere. The building was modeled after clubhouses from the "Golden Age" of golf course architecture.
For more information about The Old American Golf Club visit theoldamericangolfclub.com or call 972-370-4653.
About The Old American Golf Club
Inspired by the 'Golden Age' of golf course architecture between 1911 and 1937, The Old American's natural contours, hazard styles, native grasses and green shapes were influenced by such masterpieces as Shinnecock Hills, National Golf Links, Prairie Dunes and Crystal Downs.
Davis, an accomplished amateur player and former All-American at the University of Oklahoma and Leonard, who played his college golf at the University of Texas, toured and played a handful of America's classic Golden Age golf courses prior to starting the design process for The Old American.
The result is a golf course that emphasizes strategy and shot-making and flows with a natural rhythm from first tee to 18th green. The Old American features six sets of tees, ranging from the 5215-yard forward markers to the 7174-yard "Leonard" tournament tees. Davis and Leonard conceived the routing and layout with both medal and match play in mind, as golfers are required to hold "steady to par" through a number of holes, but enticed to gamble on birdie or better during select stretches of the course.
Recent Articles
Categories
Archives