May 6, 2019
Volunteer Registration Now Open for the 2019 Volunteers of America Classic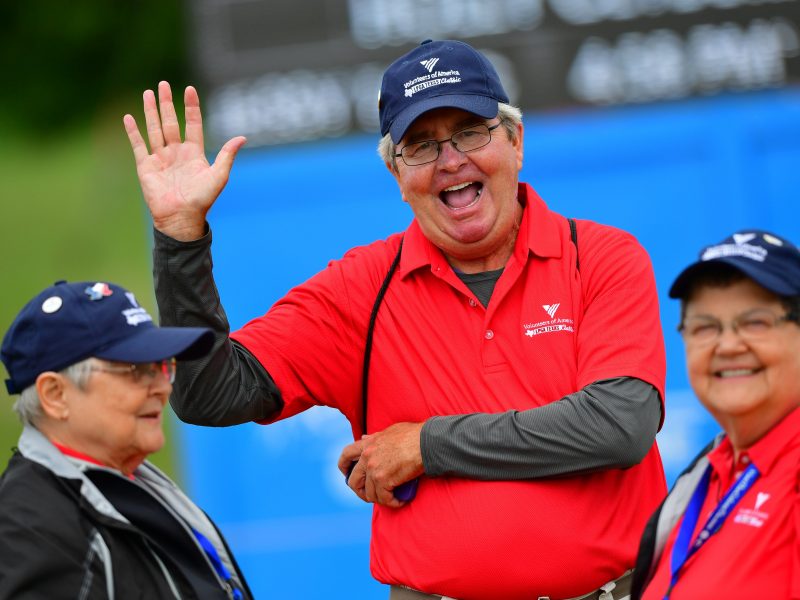 What: Volunteer registration for the 2019 Volunteers of America Classic LPGA Tour event is now open. The #VOAClassic is a signature community event and stands alone as the only official LPGA Tour event in Texas.
The Volunteers of America Classic will be held at Old American Golf Club in The Colony, TX September 30 – October 6, 2019.
Our mission is to serve Volunteers of America's message while showcasing the world's best female golfers and creating an atmosphere that is fun for the entire family.
We welcome approximately 700 volunteers to facilitate the event. Responsibilities range from marshals and hospitality to special events and assisting fans.
How: During registration, volunteers are able to select both the committee and shift days/times they would like to work.
To register, click HERE and follow the instructions on the registration page. For more information on volunteer committees and frequently asked questions, visit www.voaclassic.com.
The volunteer package includes: Two (2) official tournament golf shirts, one (1) official tournament visor or hat, one (1) volunteer badge, valid for grounds access all week, four (4) complimentary weekly grounds passes and complimentary meals during scheduled shifts. Volunteers are required to cover the cost of their uniforms for a fee of $50. Volunteers who work three (3) or more shifts will receive a voucher to play Old American Golf Club. The volunteer badge is valid as a grounds pass as well as parking for tournament week.
For additional details on the Volunteers of America Classic, please contact the representative per the information above.
Recent Articles
Categories
Archives