July 8, 2016
Cameron McCormick Launches Altus Performance Institute at Old American Golf Club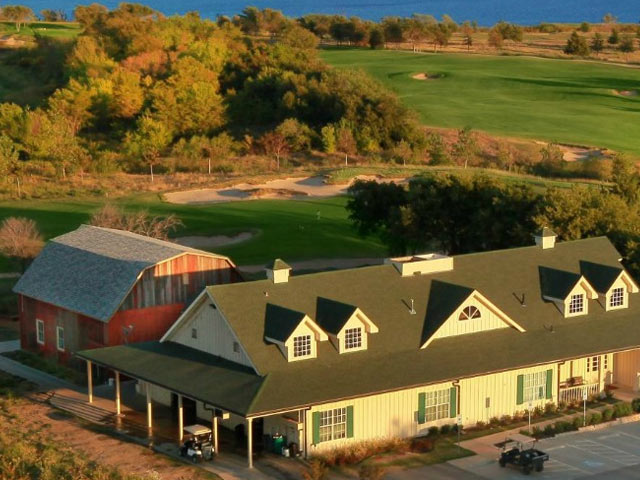 Altus Performance, a newly launched coaching organization founded by 2015 PGA National Teacher of the Year, Cameron McCormick, will launch its North Dallas location at Old American Golf Club in The Colony, TX.
"Our presence at Old American Golf Club provides us with an opportunity to grow future generations of elite golfers who strive to compete at the highest levels-while also providing recreational players with an equally high level of coaching to enhance their learning and performance in golf," said Altus founder, Cameron McCormick.
With a background in competitive golf, from collegiate, amateur and to the professional ranks; in addition to knowledge in the biomechanics, motor learning and psychology domains, Cameron has developed an international reputation as a sought after coach to players at, or aspiring to, high levels of competitive mastery.
Old American is extremely excited to partner up with Cameron and the Altus Performance Institute. "Adding this first class coaching organization to the Old American's facilities will increase the overall experience and programming here at our club," said General Manager, Mike McCabe.
McCormick's client list covers the gamut from beginner to elite players. He is most well known for coaching the #1 ranked player in the world; PGA Tour winner and 2015 Masters and U.S. Open Champion, Jordan Spieth since the age of 12. His clients, past and present, include over 20 combined PGA, Champions, Web.com and LPGA Tour players & 4 of the last 7 USGA Junior Amateur champions.
Altus will launch junior programming soon for players of all abilities. In September, they will roll out full-time offerings for juniors of all abilities-with distinct programs aimed at young developmental players, new competitors, and high performing elite players. They will also be adding adult programming for ladies and men in the fall.
Joining McCormick is Altus Facility Director, Andrew Lewis. Since becoming a Class A PGA Professional in 2010, Andrew has served as director of instruction at two facilities in the Dallas area, most recently at The Lakes at Castle Hills. After working alongside McCormick for the last two years, Lewis will serve as High Performance Coach and Facility Director-leading the Altus daily programming and private coaching offerings at Old American.
Recent Articles
Categories
Archives